We establish a clear picture of the target company's market positioning and growth potential in even the most complex and data-poor niche markets. Our analytical rigor and broad industry expertise enable us to perform a quick but robust assessment of key market drivers and trends, and build a bottom-up market model to establish reliable market size/growth projections. Through our exhaustive research, including customer, supplier, competitor, and expert interviews, we establish competitive dynamics, technology/service advantages, customer buying criteria, and customers' perception of the target. We then develop a top-level strategic plan – in essence a post-acquisition growth roadmap (add-ons and organic) for our clients.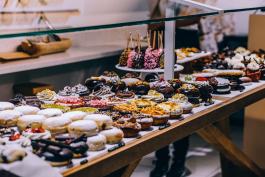 Establishing Consumer Conversion Opportunity by Quantifying Available Whitespace of In-store Bakery Supplier
Conducted a 2-phased due diligence to:(1) determine the penetration levels and conversion opportunity of the target's bakery supply products; (2) establish the retail bakery market dynamics; and (3) establish the target's growth potential. Gotham conducted: a Phase I consumer panel survey of 1,116 consumers to validate ingoing thesis on consumer penetration opportunity; a Phase II survey of 2,233 consumers to establish buying behaviour and test potential concepts for driving consumer conversion. We also interviewed 37 retailer bakery executives/category buyers and surveyed 276 in-story bakery employees to establish their decision-making criteria, plans for the category, and requirements for growth, and modeled a complex market size matrix for 34 occasions and 7 product types to estimate the current penetration of the company's products and establish whitespace and conversion opportunities. These fact-based, actionable insights and reliable numbers gave the client the conviction needed to win this hotly contested auction.
Show Details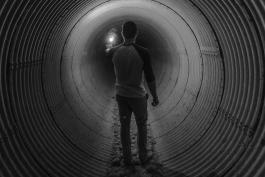 Deciphering a Niche Market to Validate Growth Plan of Municipal/Utility Services Company
Conducted 4-week customer and market due diligence to:  (1) establish municipal budget outlook; (2) establish market size and growth outlook for wastewater infrastructure services;  and (3) understand the target's competitive positioning. The effort included:  124 interviews with municipal and utility officials; in-depth research of environmental regulations; top-down/bottom-up municipal budget analysis; and creation of 3 bottom-up marketing sizing models. Gotham's comprehensive, fact-based approach verified that the target's aggressive growth plans were realistic and the target had established a strong reputation with its customers. This allowed our PE client to gain confidence in the target's ability to meet its revenue plan and move forward with the acquisition.      
Show Details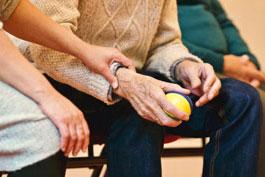 Establishing Program-Level Competitive Positioning and Operating Performance of Leading Private Pay Residential Mental Health Services Provider
Gotham conducted a customer & market and operational due diligence of a leading multi-program player in the private pay residential mental health services market, serving adolescents and young adults with a broad array of behavioral disorders. In line with the bid timelines, Gotham structured a 2-phased effort, with Phase I effort focused on understanding the overall market and referral dynamics, the target's overall competitive positioning, and the growth opportunity and Phase II on program-level operational performance, reputation/competitive positioning, and recessionary risk. Gotham: conducted 43 interviews with referral sources, competitors and industry experts; built a bottom-up market sizing model; developed a comprehensive competitor database; and built robust operational performance fact packs for each of the target's programs. Gotham's fact-based assessment gave our client the conviction to win the auction with an aggressive bid.
Show Details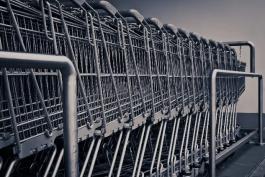 Establishing Growth Outlook and Competitive Positioning at Retail Damage Prevention Product Manufacturer
Conducted a 3-week customer & market due diligence to: (1) establish growth outlook of the target's market and products; (2) establish target's competitive positioning; and (3) validate target's pipeline and growth projections. The effort included: 90+ interviews with customers and influencers; extensive market research to establish retail channel trends, strategy, retailer location dynamics, and risk; profile of major competitors' product portfolio and positioning; and bottom-up market sizing model by product segment, spend type, and channel. Gotham's comprehensive, fact-based assessment indicated that despite the increasingly challenging brick and mortar retail environment, the asset damage prevention product market continues to be robust. Furthermore, the target has strong positions by product and channel, enhanced by strong customer relationships and long-term contracts. As a result, our client felt confident to move forward and closed the transaction successfully.
Show Details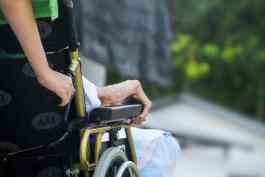 Establishing Acquisition Opportunities and Operational Scale Advantage of Regional Home Care Services Provider
Gotham conducted a customer & market and operational due diligence of a regional home care services company primarily providing private pay senior care PCA services. Gotham's multi-pronged market and competitive dynamics effort included ~30 interviews with hospital medical discharge supervisors, creation of a location-specific PCA services provider database, and research to establish market size, key trends, and growth outlook. Gotham also conducted an in-depth assessment of the target's caregiver recruitment and retention, scheduling and logistics, and customer acquisition and retention processes, tools, and metrics, as well a robust analysis of transaction-level billing and payroll data. Our client was excited by the value creation opportunities available through add-on acquisitions and operational scale advantage in a highly fragmented market and decided to pursue the target aggressively.
Show Details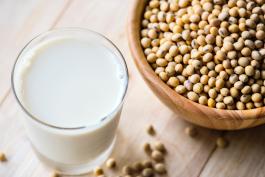 Rapidly Establishing Growth Prospects of Leading Brand of Refrigerated Plant-based Proteins
Conducted 1.5-week customer & market due diligence to establish a rapid, early-stage, quick read on the target's growth prospects in the retail and foodservice channels. Gotham leveraged our significant experience and interviewed grocery category buyers to gather market insights and we leveraged our analytical expertise to decipher market trends and identify and evaluate growth opportunities. Our fact-based view on the market opportunities and the target's brand positioning got the client excited about the growth prospects and gave them the confidence to deliver an aggressive bid.
Show Details
Want to learn more about how Gotham can help you with value creation?