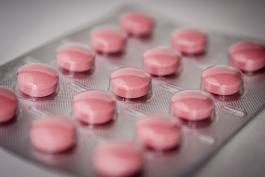 Market Due Diligence of Medical Packaging Manufacturer:  Validating Domestic and International Growth Prospects and Assessing Single Supplier Risks
Conducted 2-week market due diligence to validate target's domestic and international growth opportunities, assess risks associated with its reliance on single source supplier, and identify potential acquisition opportunities. Interviewed packaging industry experts and medical device customers; researched DuPont's Tyvek manufacturing processes/capacity, competing packaging material technologies, and domestic/international medical device industry demand drivers/trends; and leveraged government and industry data to develop a robust fact base, including "bottom-up" medical packaging size/growth model, International market profiles, and potential adjacent-market acquisition targets. Gotham's findings enabled our clients to confidently move forward with their Round 2 bid.
Show Details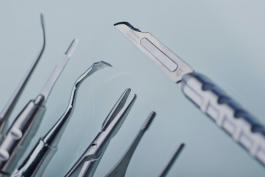 Delivery Performance Turnaround at Precision Medical Device Component Manufacturer: Rapid Backlog Reduction and Sustainable Delivery System
Rapidly reduced backlog and created a robust delivery system. Backlog reduction effort included rolling out prioritized schedule, developing and implementing debottlenecking strategies, creating a cross-functional team resolving issues that were stopping scheduled jobs. Robust delivery system initiatives included: 1) turning on the planning and scheduling functionality of the ERP/cleaning up system data and parameters, developing SOPs for data entry, training the workforce on the SOP; 2) improving the accuracy of time estimates by revamping engineering process; and 3) reducing quality defects by 20%. Within 3 months, on-time performance improved from 59% to 93% while lead time shrunk from 13-16 weeks to 10 weeks, with backlog reduced in half.
Show Details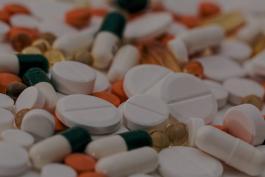 Marketing Effectiveness for Multi-Billion-Dollar Drug Product: Understanding and Analyzing the Impact of Generic Entry and Developing Financial and Manufacturing Plan to Optimize Marketing Spend
Assessed generic competitive landscape for $2B drug, including profiling costs and lead time for generic market entry, generating likely penetration scenarios (pricing and market share), and quantifying financial impact of generic launch sequences across 7 major worldwide markets. The study resulted in creation of a re-usable proactive planning tool for modeling the effects of generic product entry into the market.
Show Details
Exit Preparation/Positioning for Surgical Training Products Supplier:  Defining A Niche Market and Establishing Competitive Positioning 
Defining A Niche Market And Establishing Competitive Positioning Surgical Training Products Supplier:  Conducted market and competitive analysis of a niche, information-poor market to help an investment bank develop a clear and credible narrative regarding market size, market structure, competitive dynamics, and growth opportunities for an offering memorandum. Gotham: 1) Conducted ~50 interviews of training sponsors (medical device companies, professional associations, universities) and training venues (independent labs, medical device company labs, university/teaching hospital labs); 2) Established competitive landscape by profiling major competitors (business model, size, geographic scope, certifications, training facilities, distribution centers, international presence); and 3) triangulated market size by using 3 different approaches (training venue-based, training sponsor-based, competitor-based). Gotham's market analysis provided the solid understanding of market size/structure, buying processes, competitive landscape, and growth opportunities needed to credibly market their company as a leader in a growing market.
Show Details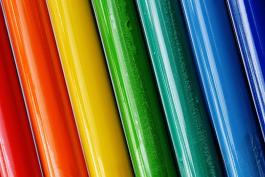 Market Due Diligence of Diversified Custom Plastic Extruder:  Validating Growth Potential in Key End-markets and Assessing Technology Risks
Conducted 1-week market due diligence ahead of the final bid deadline to validate growth potential in its key end-markets and assess technology risks. Analyzed the competitiveness of plastics extrusion technology vis-à-vis alternative technologies and established the market and competitive dynamics of the overall extrusion specialty products. For each of the target's 6 core end-markets, Gotham:  (1) established growth dynamics by looking at key market indicators; (2) evaluated the target's competitive strengths, including price, technology and material considerations, relationships with OEMs, compatibility with regulatory requirements, and geographic advantage; and (3) reviewed product and channel dynamics. Gotham's findings enabled the client to make bid decision with confidence.
Show Details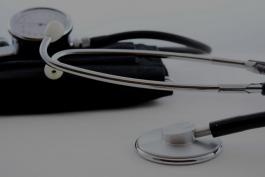 Operational Due Diligence of Medical Products Ecommerce Retailer: Deciphering and Controlling Outsourced Distribution Cost Structures
Modeled the warehouse, outbound freight, inventory, and inbound freight cost structures of a 3rd-party logistics company in the midst of contract renegotiations and a move to a new warehouse. Identified $1.3MM in financial exposure and weaknesses in contracted outbound freight pricing which drove operational instability, resulting in a 22% reduction in the acquisition price.
Show Details
Want to learn more about how Gotham can help you with value creation?