We conduct a quick but thorough expert review of existing and prospective operating value and vulnerabilities of the target company, providing an edge in the buying process – avoiding "bad deals" and finding "hidden diamonds". Our deep operations expertise enables us to identify issues and find value where others often can not. We incorporate our operations and industry expertise and a highly analytical approach to create the clearest picture possible of the target and a solid understanding of future operations requirements (e.g., investment, KPIs, skill base) to maximize value capture. We then offer pragmatic and value-driven recommendations to maximize investment potential and a top- level roadmap to jump start operations improvements post-acquisition.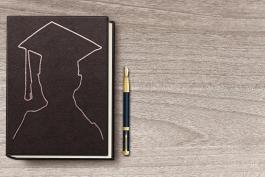 Validating Management's Operations Plan and Identifying Additional Savings at Customized Consumer Products Company
Identified $35-45MM in cost reduction opportunities, 2-3x management's savings plan, giving our client an edge to win the auction. Despite very limited access to the target's management, plants, and data due to the nature of the auction, Gotham was able to leverage dataroom information, a plant visit, and our relevant experience to build a solid fact base of the target's cost structure – including a detailed 4-year line-item-level view of the operational cost structure and an analysis of 2,000-employee workforce linking each individual to the specific cost line in the cost structure – and to both validate and expand savings opportunities via a comprehensive outsourcing/consolidation model and an analysis of sales, marketing, customer service, and G&A costs.    
Show Details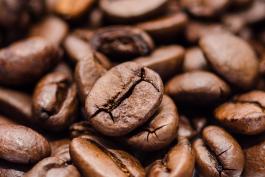 Establishing Quick Read On Cost Savings at National Coffee Roaster and Distributor
Conducted 2-week operations assessment of target to establish initial read on cost reduction opportunities. Despite limited access to the target's management, plants, and operations data, Gotham was able to create a clear picture of the target's cost structure in both operations and its DSD network. While the cost reduction opportunities needed to achieve our client's financial target did exist, capturing those savings posed significant culture and business strategy challenges. Given the high valuation of the target and the significant hurdles standing in the way of savings, the client leveraged our work to make a fact-based decision at the early stage of the process to exit the auction process.  
Show Details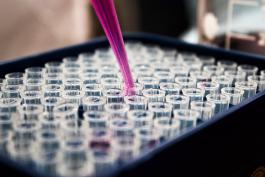 Rapidly Validating Margin Improvement Opportunities and Assessing Capacity/CapEx Risk at Testing Services Provider
Conducted 2-week operational due diligence to validate margin improvement opportunities and assess capacity/CapEx risk. Gotham visited 7 facilities and conducted full-day operations review with management to understand operations management approach/processes and visions/plans moving forward. To fill gaps in this data poor situation, we performed various in-depth analyses – recasting labor cost structure, analyzing job-level data to understand profitability, building a bottom-up labor utilization and fixed cost model to project margins with revenue growth, etc.  Gotham's due diligence work enabled our client to move forward with confidence and successfully acquire target in a proprietary deal.  
Show Details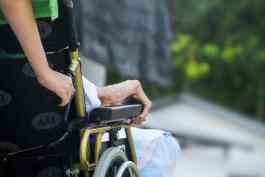 Establishing Acquisition Opportunities and Operational Scale Advantage of Regional Home Care Services Provider
Gotham conducted a customer & market and operational due diligence of a regional home care services company primarily providing private pay senior care PCA services. Gotham's multi-pronged market and competitive dynamics effort included ~30 interviews with hospital medical discharge supervisors, creation of a location-specific PCA services provider database, and research to establish market size, key trends, and growth outlook. Gotham also conducted an in-depth assessment of the target's caregiver recruitment and retention, scheduling and logistics, and customer acquisition and retention processes, tools, and metrics, as well a robust analysis of transaction-level billing and payroll data. Our client was excited by the value creation opportunities available through add-on acquisitions and operational scale advantage in a highly fragmented market and decided to pursue the target aggressively.
Show Details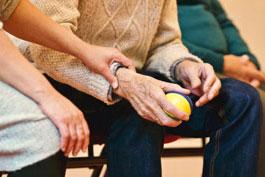 Establishing Program-Level Competitive Positioning and Operating Performance of Leading Private Pay Residential Mental Health Services Provider
Gotham conducted a customer & market and operational due diligence of a leading multi-program player in the private pay residential mental health services market, serving adolescents and young adults with a broad array of behavioral disorders. In line with the bid timelines, Gotham structured a 2-phased effort, with Phase I effort focused on understanding the overall market and referral dynamics, the target's overall competitive positioning, and the growth opportunity and Phase II on program-level operational performance, reputation/competitive positioning, and recessionary risk. Gotham: conducted 43 interviews with referral sources, competitors and industry experts; built a bottom-up market sizing model; developed a comprehensive competitor database; and built robust operational performance fact packs for each of the target's programs. Gotham's fact-based assessment gave our client the conviction to win the auction with an aggressive bid.
Show Details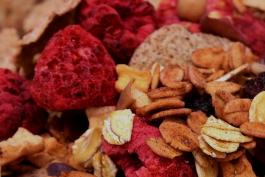 Customer & Market And Operational Due Diligence Of Leading Processor Of Freeze-Dried Fruits: Rapid Assessment Of Technology, Competitive, Customer Concentration, And Operational Risks
Provided clarity on risks (technology, competitive, customer concentration, and operational), and growth opportunities ahead of bid. Through interviews with 30+ competitors (domestic and import), distributors, equipment suppliers, academic experts, and customers, and extensive secondary research, Gotham established: the applications and advantages/disadvantages of freeze-drying technology; the target's positioning vs. domestic and international freeze-drying processors in South America, China and Europe; and the stability/growth of its top customers. Gotham's analysis revealed while the market was growing and the target was well-positioned and poised for growth, it could potentially face increased competitive intensity and margin pressure. Our client accounted for all these risks and tempered growth projections in its model.
Show Details
Want to learn more about how Gotham can help you with value creation?