Operational Tranformation at Premium Personal Care Products Company: Establishing Cost-focused Operational Processes to Enable Rapid Cost Savings Capture
Identified $9-12.5MM in cost reduction opportunities, which required addressing CosmeticCo's critical gaps in operational basics, which had become exacerbated by fast growth, and its limited understanding of/focus on actual costs. Within 4 months, over $7MM in cost reduction opportunites confirmed or detailed, with $2.5MM already captured on run-rate basis. CosmeticCo continues to implement detailed-out changes to complete capture of near-term savings and then pursue longer-term opportunities.
Show Details
Complexity Management at Global Cosmetics Products Company: Tackling the Sources and Costs of Product Complexity
Identified the sources and cost impacts of product complexity for a billion dollar manufacturer of cosmetic products. Initiatives included product simplification and harmonization (including packaging simplification), and optimization of the product launch process via cross-functional communication and use of packaging pallets. Significant savings $38-$40MM were discovered and worldwide rollout is expected after initial successes in the US and Europe.
Show Details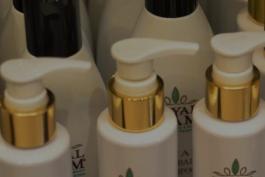 Realigning Organizational Focus: Creating Product Segmentation and Performing Selected Outsourcing and Cost-Savings Changes at Leading Personal Care Brand
Developed a process-defined product segmentation methodology by analyzing the operational and economic structure of the domestic business, identifying $40+ million in savings. Determined reinvestment and outsourcing strategies for key businesses, and trained client resources in the use and maintenance of a custom cost savings tracking system.
Want to learn more about how Gotham can help you with value creation?